Sneeze Guard Barriers
Custom bioprotective shields — available to order today.
Sneeze Guards and Employee Shields
Protective barriers, custom made to order. These transparent screens are designed to protect your staff, cashiers and customers from spreading germs while completing transactions. Businesses across Canada are now installing sneeze guards in their businesses, at their front desks and checkouts, including banks, school classrooms, grocery stores, nail salons and offices, to prevent pathogens from passing from person to person, through sneezing or unnecessary contact.
Protect your staff, students and your customers with a custom made-to-order sneeze guard for your front desk reception and cashier checkouts.
Made in Canada. Shipping Anywhere.
Office reception & front desk
Schools
Grocery & convenience store checkouts
Bank tellers
Nail technicians, estheticians, hair salons
Food services, buffets, hot dog carts
Polycarbonate, Plexiglass, Lexan or glass
Sneeze guards for School
Protect students, teachers and staff with custom fitted protective shields and dividers.
Create protective barriers in your classroom, office, library, common areas, cafeteria, between desks and more. We can custom design to your needs.
Available Styles
Image Works Glass can create custom barriers to fit any need. We have a CNC router machine for custom milling of your sneeze barriers.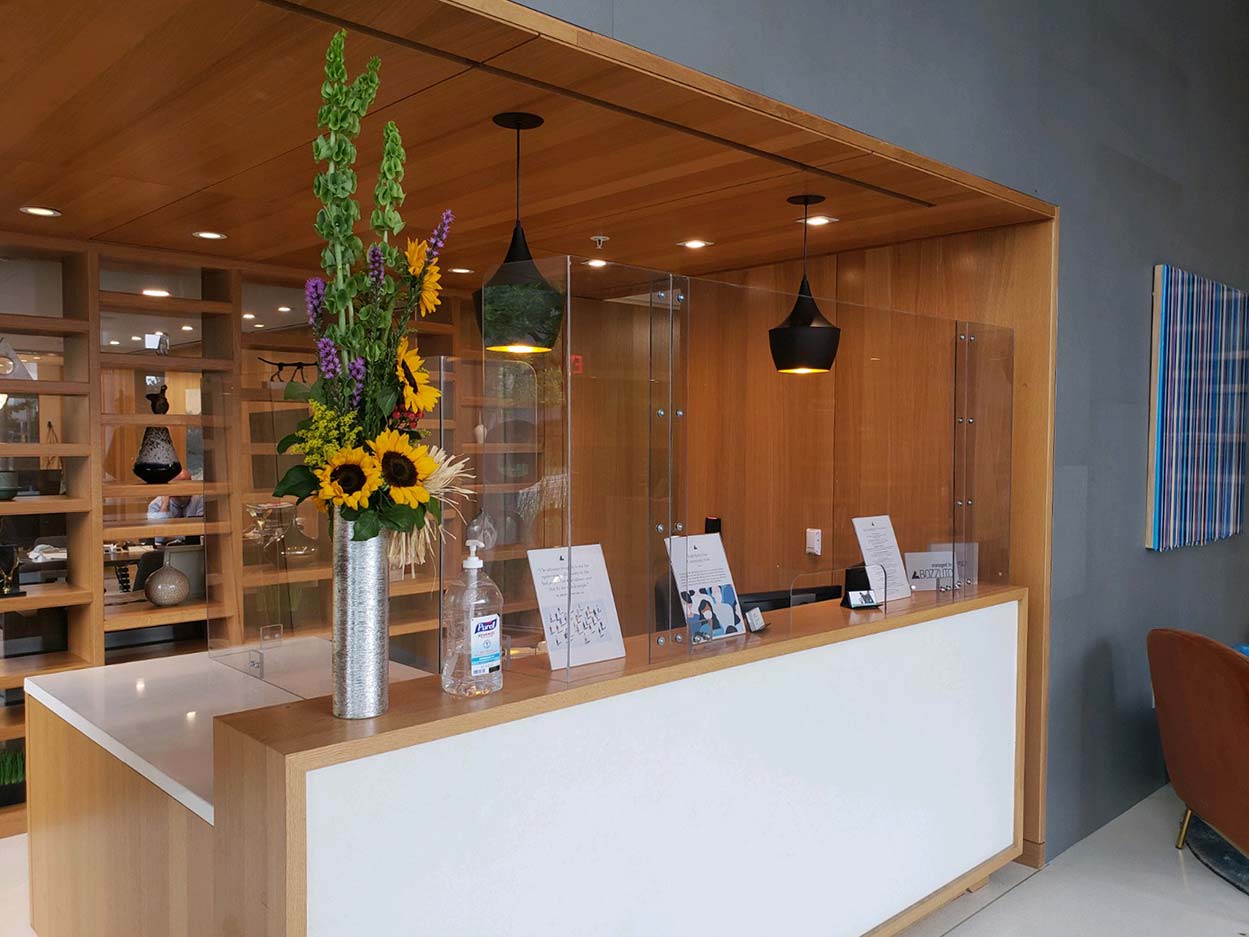 Fitted Desk Sneeze Guards
Custom fitted to your unique needs
Made of strong polycarbonate
Easy self-install, shipped to you or installed by our skilled team.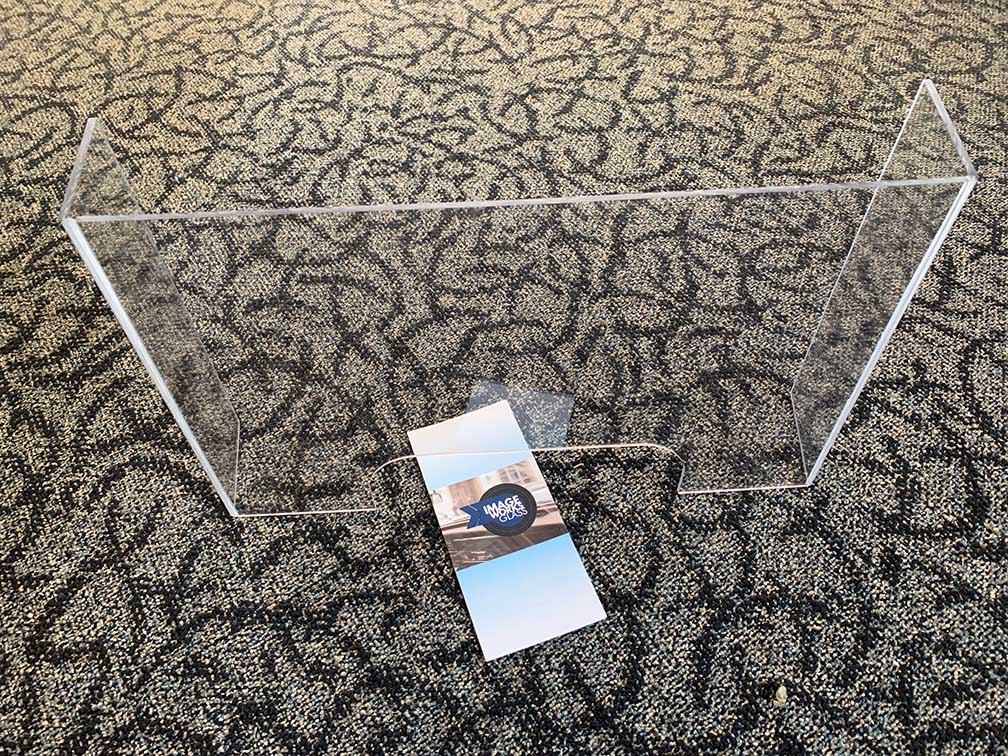 Square Sneeze Guard
Custom cutout area
Build to your custom size needs.
Self-standing, no supports needed!
Made from clear polycarbonate
Portable or fixed in place with secure mounts or non-damaging 3M adhesives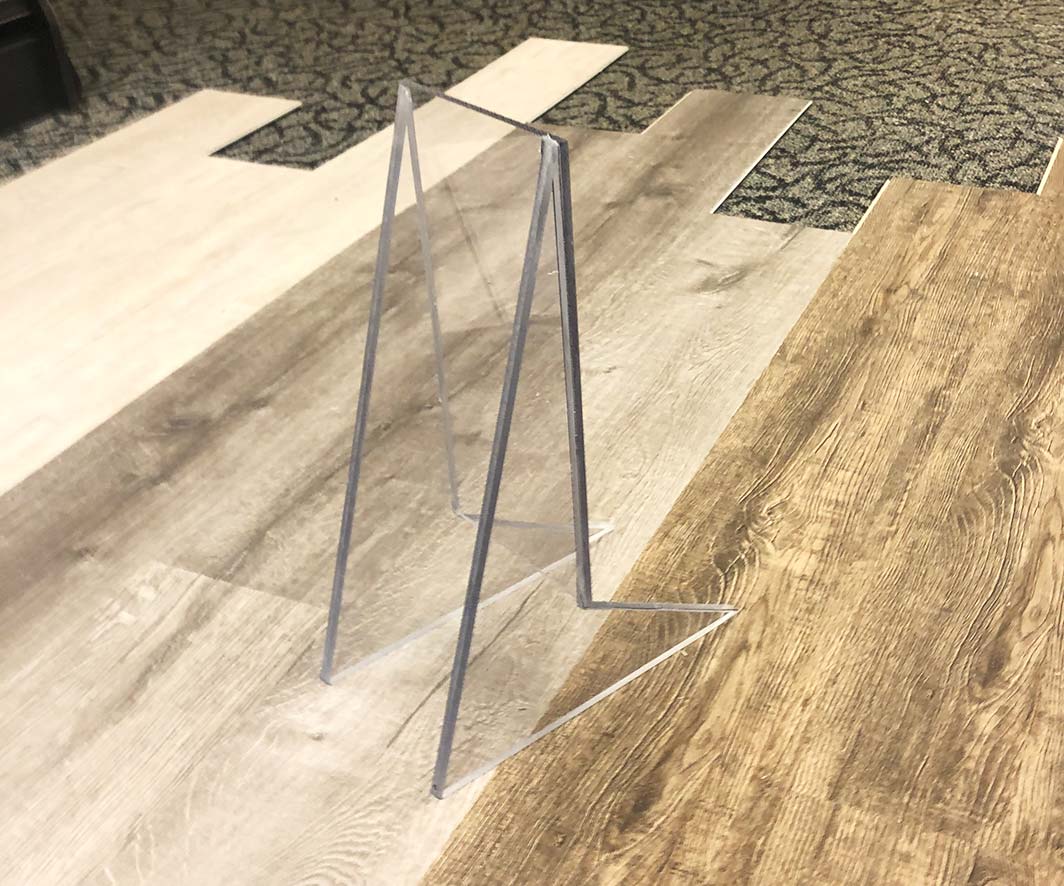 Angled Sneeze Guard
Designed for full-width cutout, for easily interacting with customers across your entire work surface.
Build to your custom size needs.
Self-standing, no supports needed!
Made from clear polycarbonate
Portable or fixed in place with secure mounts or non-damaging 3M adhesives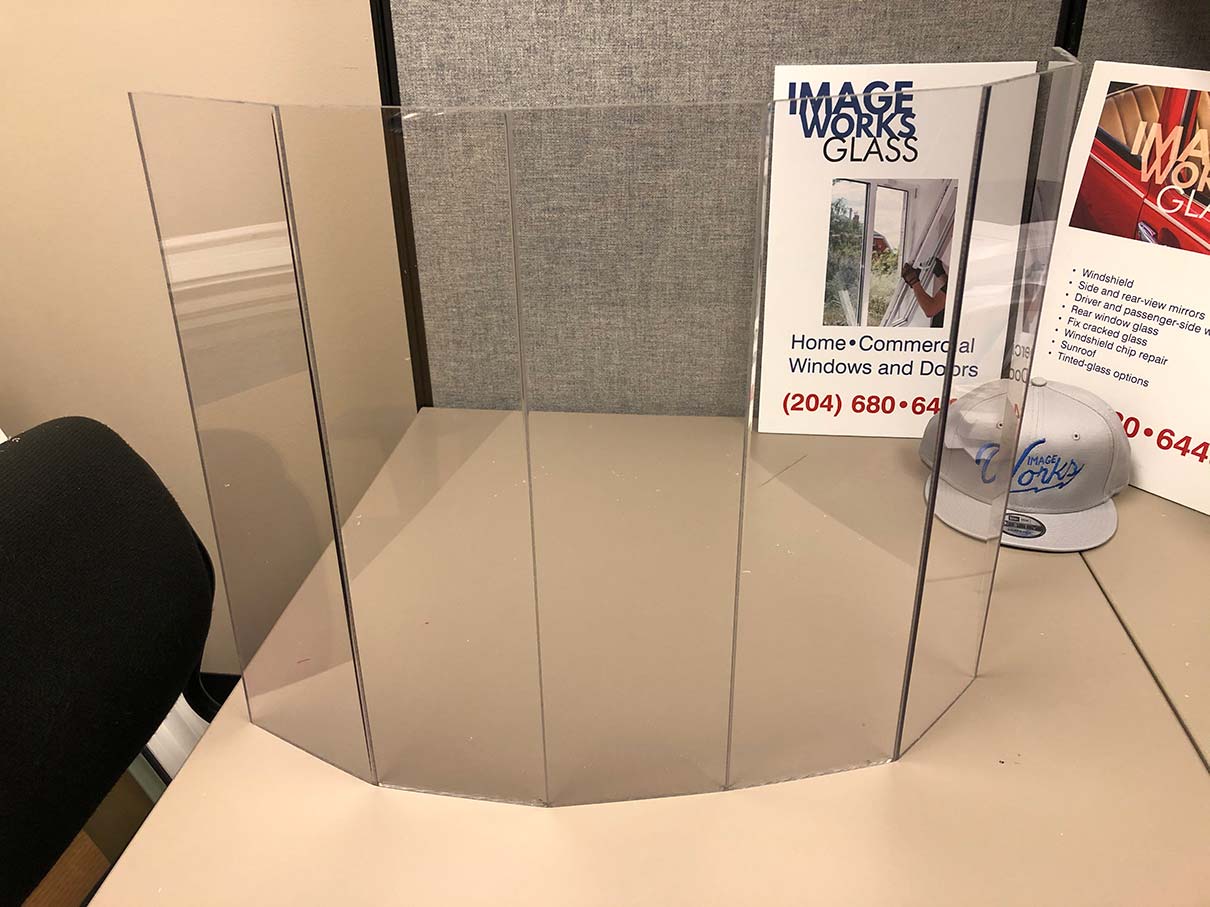 Curved Sneeze Guard
Great for curved or corner desks
Made from clear polycarbonate
Any size, with cutouts if needed
Portable or fixed in place with custom railings or 3M adhesives

Design and manufactured in Canada to fit your needs
Available Mounting Hardware
Standoff Mounts
Strong and professional mounting hardware.
Ideal for 90-degree angles
3M Non-damaging
Sticks securely using 3M non-damaging adhesive
Non-damaging, can be completely removed in the future.
Fixed Beam Mounts
Strong and professional mounting hardware.
For sturdily mounting panels to a desk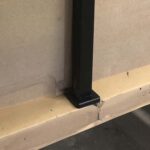 How to Install
Installation of your sneeze guards is very simple. Multiple methods of attaching, including permanent fixed railings or DIY easy-install with strong, 3M Body-moulding tape, to stick to desk surfaces without permanent damage. What the video to see how easy it is to install your custom made countertop sneeze guard.
Order today
We custom design and manufacture your sneeze guards to fit your needs. Manufactured right here in Canada. Shipping anywhere in Canada and the United States.
Shipping within 48-hours after order.
Custom Made in Canada;
Shipped from Canada
Chad replaced the 10+ year old windshield on my Escape, and wow is it ever nice to drive with windshield I can actually see through. He was great to deal with, and had the new windshield installed in an hour. Highly recommend.
We appreciated your fast turnaround delivering new plastic sneeze barriers for our office, all around our front desks. Thanks so much!
I had Image Works fix my windshield in my van and they did a fantastic job. Their service was very quick and friendly. It was a real pleasure to give them my business. I will definitely go back for any and all of my glass needs.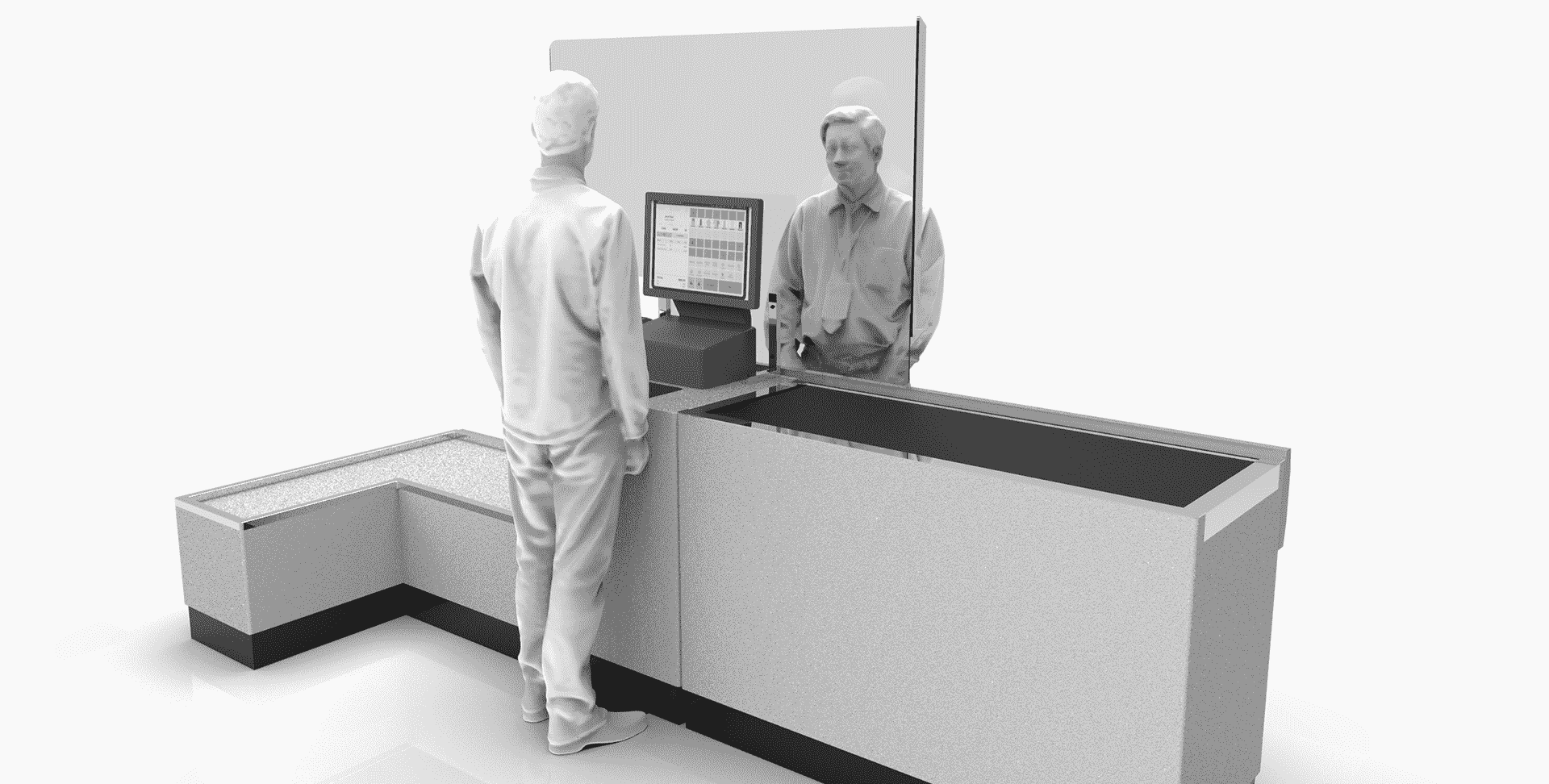 Contact Us
Interested in making an order? Send us a message with details and we can get back to you right away. You can also message us on Facebook
hello@imageworksglass.com
8 Timber Ln
, Flin Flon, MB R8A 1S3